Membership Overview
WELLCOM is the leading workplace wellness partner. Our members benefit from unlimited resources, training programs, networking opportunities and expert advice. Our services span the entire spectrum of a wellness program from those in the early development stages to advanced programs focused on health management and productivity.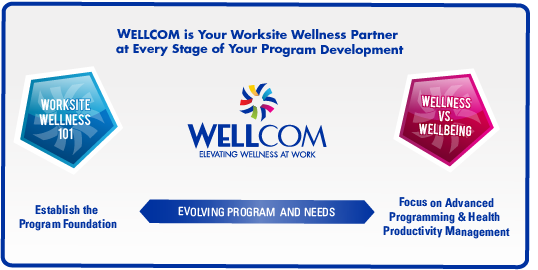 Joining WELLCOM places you in a network of employers who are focused on doing what is right for their employees.
Click here to learn about WELLCOM member benefits.