Iowa Worksite Health & Wellbeing Summit:  Leading for the Health of your Business
WELLCOM Iowa Presents the Worksite Health & Wellbeing Summit:  Leading for the Health of your Business on Tuesday, August 8th from 7:30 am to 12:30 pm at the UnityPoint Education and Conference Center in Des Moines, Iowa.  Please see below for the agenda, keynote speaker, and registration information.

---
Agenda
7:30-8:00 a.m. Breakfast and Registration/Exhibits
8:00 a.m. Welcome
Spirit of Wellness Award Presentation, Rebecca Vinton, CEO, WELLCOM

A State of Purpose in Our Communities, Led by Onebody3
8:45-10:00 a.m. OPENING KEYNOTE
From CEO to CLO: For the Health of Your Business, Kevin W. McCarthy
10:00-10:30 a.m. Break and Exhibits
10:30-11:30 a.m. PANEL
Engaging Employees in a Culture of Purpose, Industry Experts Sharing Innovative Ideas
11:30 a.m.-12:30 p.m. GENERAL SESSION
Being an On Purpose Leader, Kevin W. McCarthy
12:30 p.m. Closing Remarks and Adjourn
---
Keynote Speaker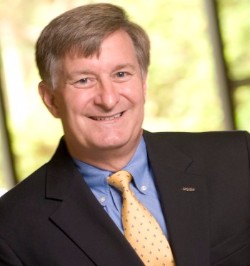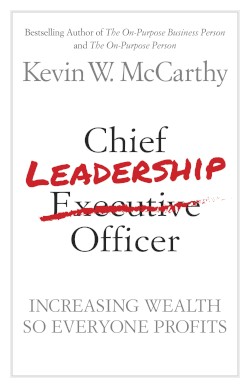 Kevin W. McCarthy is America's Chief Leadership Officer. Since the late 1980s he's been on the forefront of personal and organizational leadership development and integration. His newest book, Chief Leadership Officer, provides a map for CEOs to transition into CLOs.
The CLO™ premise is simple: CEOs are obsolete, leftovers from the Industrial Age.  This old school of management is increasing detrimental to the health and wellbeing of the people. In the current and coming competitive business ecosystem, the health of the organization depends upon the health of the team and people to work with fluidity. This is especially true for mid-market and larger businesses to compete and win in the Digital Age and beyond. Much has changed. Something has to change. Actually someone has to change!
The top organization leader needed for today and tomorrow is a Chief Leadership Officer. CLOs do business more completely right. They attain this through three charges: positioning the organization to be a leader in its chosen field; positioning people to be leaders of their lives and work; and integrating the first two charges to increase wealth so everyone profits–in the most robust sense of wealth and profit.
Kevin is the CLO of On-Purpose Partners, a business consultancy based in Winter Park, FL. He is the author of The On-Purpose Person and The On-Purpose Business Person. Kevin earned an MBA from the Darden School on the grounds of the University of Virginia, and a BS in Business & Economics from Lehigh University. Learn more at: www.on-purpose.com.
---
Registration / Exhibit Cost
Fees*:  $75
WELLCOM members save $40, registration only $35.
Not a member yet?  Join today and save $40 and gain access to tools and resources to help you lead your worksite wellness efforts all year!
Fees:  Exhibit Opportunities $199, WELLCOM Member price:  $99
*The first 50 registrants receive a copy of Kevin McCarthy's newly released book, Chief Leadership Officer:  The Emergence of a New Class of Business Leader (Retail $25)
---
Exhibitors
Bearence Management Group

Body Knowledge LLC

Creighton University

Des Moines University

Employee & Family Resources (EFR)

Interactive Health

Legacy Financial

The Pacific Institute

Primary Source

TAVi Health

UnityPoint - Health Des Moines

WELLCOM
---
Sponsored by: