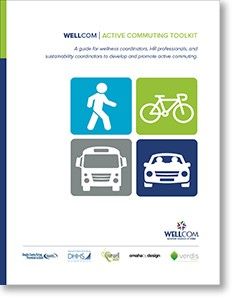 Our mission at WELLCOM is to partner with employers to deliver wellness programs that impact employee wellbeing and wellness, strengthen the culture, and drive business results. Thus, we are excited to share this innovative and helpful Active Commuting Toolkit to assist your organization in advancing active commuting to and from work.
Active commuting is important because it results in healthier, happier and more productive employees, reduced transportation and parking costs (for both employees and employers), and improved environmental conditions.
Please fill out the form below and you will receive an email from WELLCOM's Grant Manager, Shane Warehime with the toolkit and additional information to begin your active commuting journey at your organization.