Quarterly Innovative Symposium - "Impact of Wealth and Health: Financial Wellness"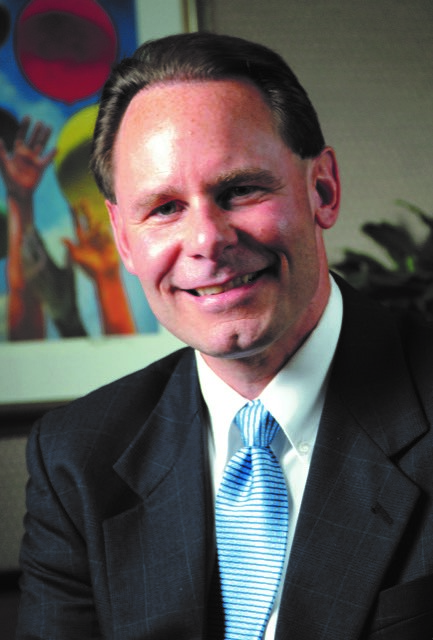 Topic: "Impact of Wealth and Health: Financial Wellness"
Featuring Keynote Speaker Jeff Rubleski, CFP®.
Jeff Rubleski, CFP®, is a national thought leader, speaker and author on the topic of financial wellness, with expertise in delivering impactful Financial Wellness programs at the worksite. Jeff is an engaging speaker and has spoken at numerous worksites, regional and national conferences on the topics of financial wellness, employee wellness, and the connection between employee health, wealth, and benefit plan optimization. Jeff has authored two books devoted to financial wellness focused on employees at the workplace. His latest book, Financial Wellness@Work, has been distributed to hundreds of worksites to help employees understand and utilize employer-sponsored benefits as a foundation for building personal financial wellness. Jeff has a robust employee benefits background and currently serves as the Director of Sales Strategy for Blue Cross Blue Shield of Michigan.
AGENDA
8:00-8:30am
Check-in | Refreshments & Networking | Grab & Go Tables
8:30-11:45am
"Impact of Financial Wellbeing at the Workplace: Lessons Learned from Gallup"
Ronny Miller, Credit Union President, Gallup
"Can Financial Education Improve Health Outcomes?"
Julie Kalkowski, Financial Hope Collaborative
"Addressing Current Financial Issues from Millennials to Retirees"
Best Practices and Resources from local Vendor & Employer Experts
11:45am-1:00pm – Luncheon Keynote
"The Case for Financial Wellness: Why it Should be Connected to Every Organization's Health Promotion and Benefits Program"
Jeff Rubleski, CFP®, Blue Cross Blue Shield of Michigan
1:00-2:00pm
"Where to Begin? Financial Wellness Solutions for Your Workplace"
Chet R. Bennetts, CFP®, ChFC®, CLF®, Director of Financial Services at UNICO Midlands
Lunch will be provided!
FREE for WELLCOM Members! (Up to two people, $20.00 additional per person)
Non-Members: $100.00 per person
Non-Members Luncheon/Keynote only: $50.00
NEW! Full-time Students: $20.00
If you register for any portion of the symposium and are unable to attend, please email or call the WELLCOM office at 402-934-5795. No shows and cancellations made within 72 hours of the program date will incur a fee of $25 per person for WELLCOM members and $50 per person for nonmembers.
Photo and Video Release:
By registering and participating in this event, you consent to the recording of your likeness, image, and/or voice and authorize WELLCOM to use photographs, video, and audio recordings containing your likeness, image, and/or voice in any medium for any purpose.