Iowa Health & Wellbeing Summit -- Life on Purpose: New Directions in Health and Wellbeing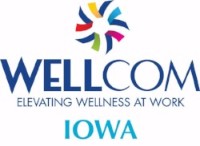 AGENDA:
7:30-8:00 a.m. Coffee Bar and Registration/Exhibits
8:00 a.m. Welcome
8:15 – 9:15 a.m. Opening Keynote: Life on Purpose: New Directions in Health and Wellbeing
Vic Strecher, PhD, MPH Professor and Director for Innovation, University of Michigan School of Public Health, Founder and CEO, JOOL Health
Socrates said that an unexamined life isn't worth living. Aristotle went further to say that a purposeless life isn't even worth examining. Can we use the knowledge and technologies of our digital world to help individuals create a life worth living? Vic Strecher reconsiders directions taken in the health and wellness fields and discusses new strategies for motivating and improving health, well-being, resilience, and human performance.
9:15 -9:45 a.m. Break: Exhibits and Vic Strecher book signing
9:45 -11:00 a.m. Relationships on Purpose: Improve Your Health by Strengthening Your Conversations
Sarah Noll Wilson, President, Sarah Noll Wilson, Inc. (bio to follow, photo attached)
We know that there are lots of ways to increase health and wellbeing, but have you ever stopped to think about how your conversations impact you? Our success personally and professionally is directly impacted by the quality of our relationships. One way the we increase the quality of our relationships is by increasing the quality of our conversations. Join us to learn about the neuroscience behind trust in conversations. You will walk away understanding the impact that distrust has on the body and tips on how to build fulfilling relationships through conversations.
]11:00 -11:15 a.m. Break and Exhibits
11:15 a.m. – 12:00 p.m. Closing Keynote – Vic Strecher
12:00 p.m. – 1:00 p.m. Closing Remarks, boxed lunch, conversations with WELLCOM – get to know us!
FEATURED SPEAKER: VIC STRECHER
Victor J. Strecher, PhD, MPH
Professor and Director for Innovation and Social Entrepreneurship
University of Michigan Schools of Public Health and Medicine
Founder and President, JOOL Health, Inc.
Vic Strecher is a behavioral scientist, professor, and Director of Innovation at the University of Michigan's School of Public Health. In 1995, Vic founded the UM Center for Health Communications Research (www.chcr.umich.edu). In 1998 he founded HealthMedia, a digital health coaching company that was sold to Johnson & Johnson in 2008. In 2015 he founded JOOL Health (www.joolhealth.com), a digital health solution company that integrates the science of health and well-being, advanced smartphone and biometric technology, and big data analytics. His most recent book is Life on Purpose: How Living for What Matters Most Changes Everything (HarperOne).
SPEAKER: SARAH NOLL WILSON
Sarah Noll Wilson
President, Sarah Noll Wilson, Inc.
As CEO (Chief Edge Officer) of her coaching and consulting firm, Sarah works with entry level employees to C-Suite executives, but most often finds herself with mid-career managers who are ready to move from good to great. She helps leaders close the gap between what they intend to do and the actual impact they make. Sarah creates a safe, but unreservedly honest environment, preparing managers to deal with real-world conflict, have more meaningful conversations, create purposeful relationships and develop innovative and adaptable workplaces.
Sarah holds a Master's Degree from Drake University specializing in Adult Learning and Organizational Performance and a BA from the University of Northern Iowa in Theatre Performance and Theatre Education. Sarah is also an adjunct professor at Drake University where she teaches graduate classes on leadership development, and serves as a guest lecturer at the University of Northern Iowa School of Business. She is a Certified Professional Co-Active Coach and Conversational Intelligence Coach.
COSTS:
General Admission: $75
WELLCOM members save $30 with registration only at $45! Not a member yet? Join today and save $30 and gain access to tools and resources to help you lead your worksite wellness efforts all year!
Exhibit Opportunities: $110, WELLCOM Member price: $70
Photo and Video Release:
By registering and participating in this event, you consent to the recording of your likeness, image, and/or voice and authorize WELLCOM to use photographs, video, and audio recordings containing your likeness, image, and/or voice in any medium for any purpose.