WELLCOM's exclusive award programs help recognize the wellness efforts of both individuals and companies. We are proud to be the platform to present the Excellence in Worksite Wellness Awards for the Governor's Worksite Wellness Award, the American Heart Association Workplace Health Solutions Award, and the Global Centre for Healthy Workplaces Certification & Award.
WELLCOM provides training and assistance in the application process to all member organizations. If interested in the certification or awards criteria or process, or wanting to schedule a 1-on-1 consultation to complete the Governor's Wellness Awards application, please click here.
Corporate Awards
---

Nebraska Governor's Wellness Award
This award was created to encourage all businesses in Nebraska to offer wellness and health programs for their employees. There are three award levels: the Sower, Grower, and Harvester. Each award is available in two categories of companies with fewer than 50 employers, and companies with more than 50. There is no cost to apply.
All award criteria is based on sound research and best practice models. The Sower Award is intended to be a stepping-stone to the Grower and Harvester awards. As with agriculture, worksite wellness is an evolutionary process. There is always room for growth and change. The Governor's Award has been developed to begin the process of planting, growing, and harvesting a quality worksite wellness program.
The Sower Award plants the seed for wellness and has been created for small businesses with limited financial and human resources or for large companies new to wellness.
The Grower Award rewards businesses for changing health behaviors.
The Harvester Award is available to businesses that are reaping the benefits of an advanced wellness program and can demonstrate top shelf outcomes.
For full criteria or to set up a consultation appointment about the Nebraska Governor's Wellness Award, click here.
The WELLCOM I.C.E. Award - Innovate, Connect, Engage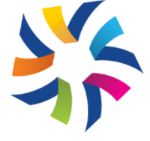 This corporate wellness award is built around WELLCOM's three guiding principles: Innovation, Connection, and Engagement. Finalists will demonstrate forward-thinking innovation and lasting cultural impact. This award is open to both WELLCOM members and non-members. Learn more!
American Heart Association Workplace Health Solutions Award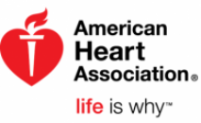 The AHA's Workplace Health Achievement Index allows companies to qualify for bronze, silver or gold level recognition based on their Index score. While multiple companies may be recognized annually if they achieve the required recognition threshold for each level, companies achieving Gold level recognition will be eligible to apply for the prestigious American Heart Association Healthiest Workplace Award.
Global Centre for Healthy Workplaces Awards & Certification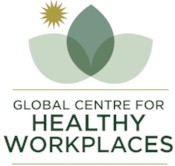 The Global Healthy Workplace Awards & Certification Program is designed for organizations implementing programs that excel in the creation of healthy workplaces. Both the award and certification allow employers to compare and benchmark their programs to the global standard and, if successful, to celebrate their achievement and to distinguish themselves as an employer-of-choice when seeking to attracting new talent or retain existing employees. The Awards demonstrate an employer's focus on promoting a safe and healthy work environment and the health of its employees while producing business essential outcomes.  While, the Global Certification demonstrates an employer's focus on sound ethical principles, performance and value to employees and stakeholders. The awards and certification are designated for Small and Medium-sized Enterprises, Large Enterprises, and Multi-national enterprises are invited to apply to become the world's best employer for health and well-being.
WELLCOM is honored to be a part of the Global Certification Consortium, along with the following organizations:
• Associação Brasileira de Qualidade de Vida (Brazil)
• Arogya World (India)
• European Network for Workplace Health Promotion (ENWHP)
• Health Promotion Board Singapore
• International Association for Worksite Health Promotion (IAWHP)
• International Institute for Health Promotion at American University (IIHP)
• Argentinian Association for Health Promotion (AAPS)
• WELLCOM (Nebraska/Iowa, USA)
---
Individual Awards
Light of Wellness Awards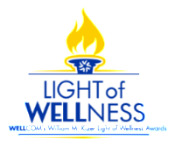 William M. Kizer Light of Wellness Awards: learn more about this annual award program that recognizes individuals in three categories: Health Inspiration, Health Transformation, and Leadership.